The TheraBreath System delivers a suite of products designed to treat and prevent bad breath.
---

The most unique electric toothbrush of its kind - the Hydrabrush fully automates all aspects of brushing - eliminating errors and providing you with the most thorough brushing possible.
---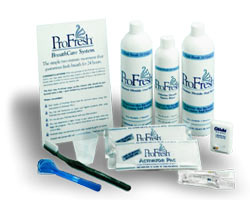 ProFresh Breath Care System uses active chlorine dioxide to fight bad breath.
---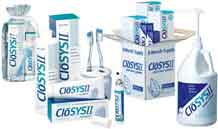 CloSYSII utilizes chlorine dioxide as the active ingredient that kills harmful bacteria and chemically eliminates the volatile sulfur compounds commonly known as bad breath.
---
Looking for more power toothbrush information? Start here with a brief and easy to navigate overview of Sonicare and Oral-B brushes.
---