Changing your Password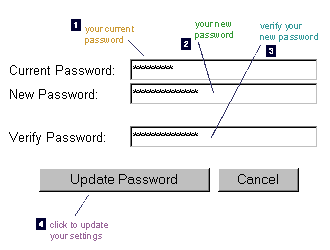 1.) Current Password
For security reasons, your current password is required.
2.) New Password
The new password you are requesting.
3.) Verify New Password
To insure that you have typed in the correct password, we require you to type it twice.
4.) Update Button
Click this button when you have filled in the form completely.